Discover why Aristopet generic veterinary medicines are a smart, safe and best value choice for your pet
The new Aristopet Fleas, Heartworm and Worms Spot On range offers pet parents' affordable generic products of several existing pioneer formulations, which have been available in Australia and New Zealand since 2003.
Compare the Pair
What is a 'generic' veterinary medicine?
Generic veterinary medicines only differ in brand, packaging and cost to the consumer. In Australia, the efficacy of the product is subject to stringent regulatory compliance to be identical to more expensive non-generic medicines once it is legally free to do so under expired patents.
 

Pioneer Veterinary Medicines

 

 

Generic Veterinary Medicines

 

Pioneered a new active ingredient protected by a patent for a limited time so that the manufacturer can recoup research and development costs in bringing it to market
Once patent's expire, other manufacturers can bring the same active ingredients to
market at less cost to the consumer, and reaching those that struggled to afford it
Cost more to the consumer
Cost less to the consumer
 
Pharmaceutically equivalent to a registered
reference product but also manufactured under the same high quality standards at an approved facility
 
Don't require the unnecessary use of
animals for testing efficacy and safety due to its accountability to the reference product
Did you know?
Many products available to pet owners and livestock farmers in Australia nowadays are, in fact, generics.
Why are generic veterinary medicines safe?
The registration process for generic veterinary medicines is well established by the APVMA, the Australian government agency responsible for approving veterinary products for commercial sale.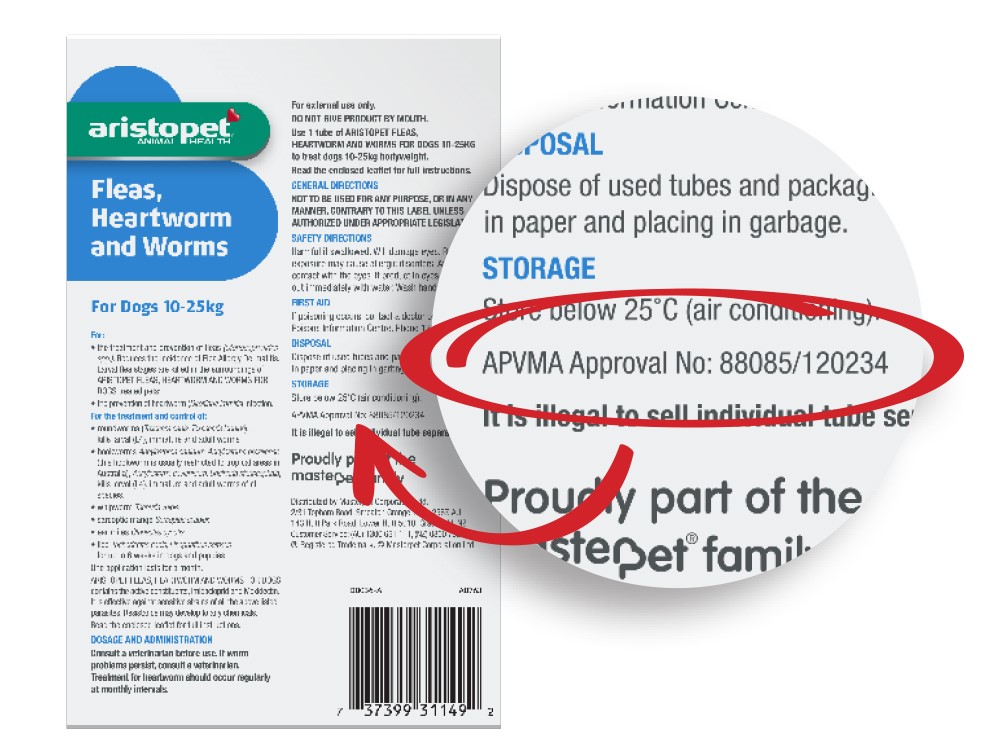 The APVMA quality standards include compliance with appropriate standards for identity, potency and purity of constituents, and stability of the active constituent(s) and formulation.
Pharmaceutical equivalence relates to:
The active constituent and its concentration in the proposed product are the same as the reference product.
The non-active constituents are at the same or equivalent concentrations in the proposed product as the reference product.
The dose form and formulation type is the same between products.
The specifications and 'physico-chemical' properties are the same or equivalent between the products.
The use pattern of the proposed product is the same and label claims are equal to or less than the reference product.